School Council
School Council 2022 - 2023
The School Council plays an important role in the school and we believe that every child has a voice.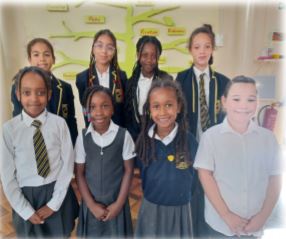 Every year, two children - one boy and one girl are democratically elected by their peers to represent their class and they meet on a regular basis to discuss aspects of school life.
Each class has their own School Council booklet in which pupils write down their suggestions or raise particular issues they wish to include on the School Council agenda. Decisions reached by the School Council and ideas for future discussions are then shared with classes throughout the school. Decisions made within the School Council can, and do, have a real impact on the life of the school.
This year's elected School Representatives are:
School Council:
| | |
| --- | --- |
| Y3 | Elsa & Zayn |
| Y4 | Christian & Sky |
| Y5 | Cory & Scarlett |
| Y6 | Raphael & Summer |