Dear Parents and Carers,
School closure to most pupils
Following on from my last update, I'm now writing to let you know that we have now been instructed to close the school to almost all children after this Friday until further notice.
We will be offering care for our key worker parents at the hub which is Wyvil Primary School from the 6th April 2020.
Click here for more information
For homework pack guidance please select
->the Parents tab on the website
->then the Home learning tab
->then the relevant year group for your child.
We are also offering well being sessions to parents please see below.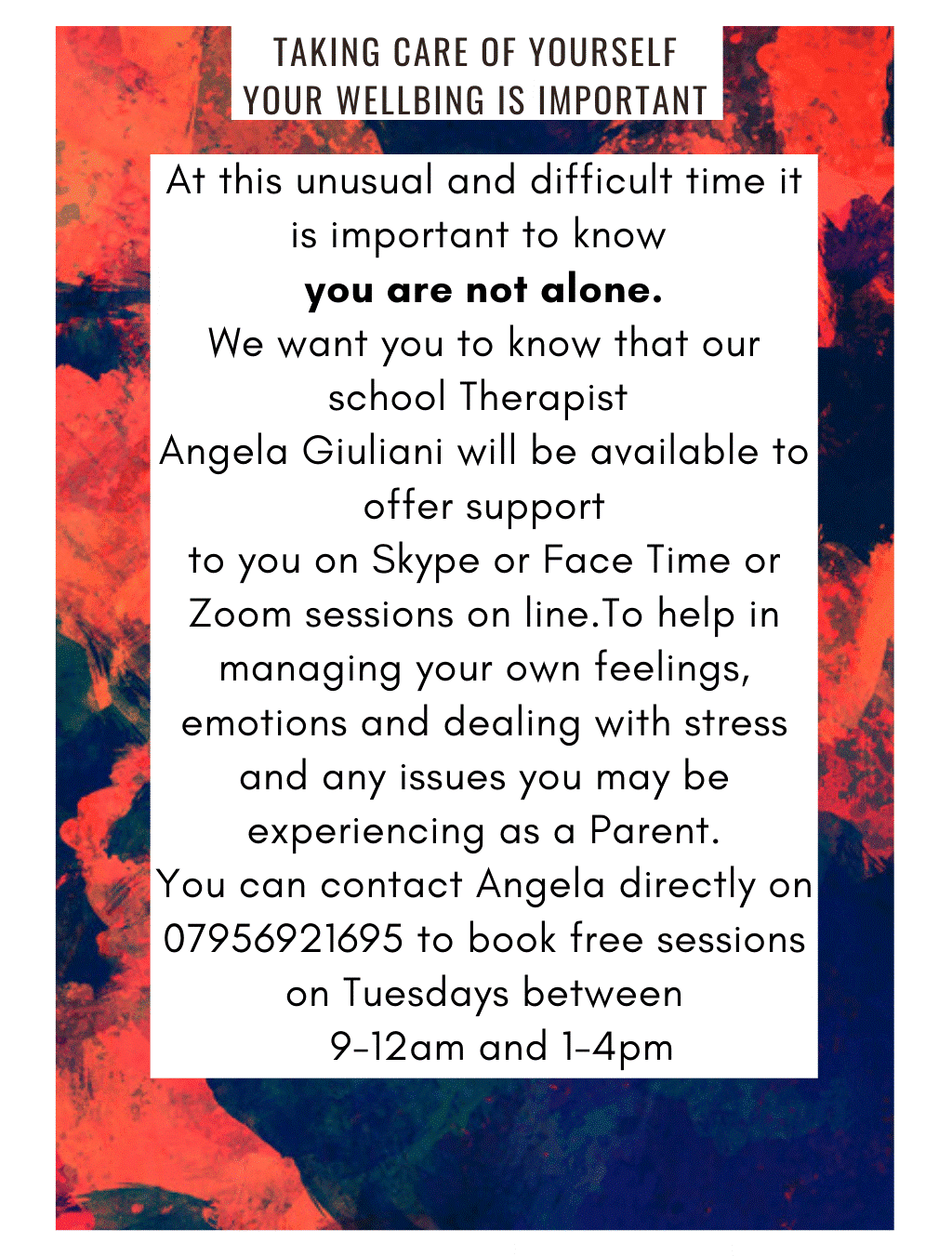 Regards
Linda Campbell
Head Teacher